skincare
---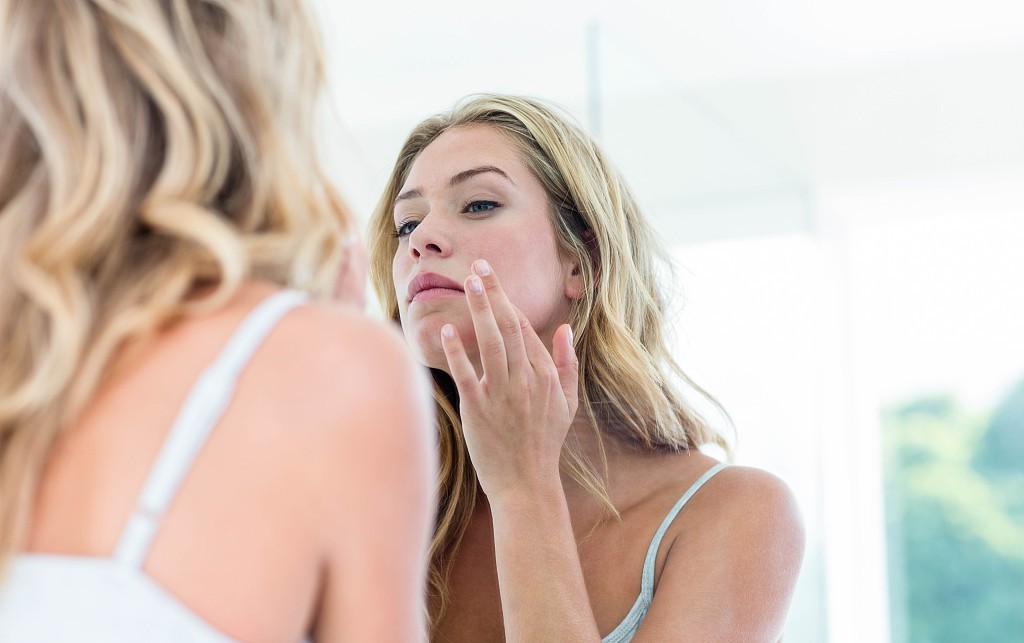 Do you associate a "squeaky clean" feeling with an effective cleanse? Do you believe the more a cleanser foams, the better it works? Have you ever used dish soap to clean your face?
If you answered yes to any of these questions, you're not alone, but according to a top dermatologist, these assumptions aren't true and are a result of cleansing confusion.
In fact, a new online study from CeraVe conducted by OnePoll revealed many U.S. adults share common misconceptions and a few bad habits when it comes to cleansing their face. Board-certified dermatologist Dr. Sejal Shah shares some top findings and lends her expert insight to clear up this cleanser confusion.
"Cleansing your face daily is an important part of a proper skincare routine, yet many people may not know their skin's needs as well as they think they do, and as a result may be choosing the wrong type of cleanser," says Dr. Shah.
Myth: Any soap is good for cleaning your face
Fact: An effective facial cleanser is formulated with ingredients that not only cleanse skin but help restore the skin barrier and lock in hydration, like ceramides and hyaluronic acid.
Many respondents admitted to using various soaps to clean their face, including more than one in three respondents (36%) saying they've used hand soap, and nearly one in five (18%) even saying they have used dish soap!
"We've all experienced a time when we've been in a pinch and had to clean our face with what's available, but for daily use it's critical to use a cleanser formulated for the face that provides a balance between cleansing and hydrating the skin," says Shah.
Myth: All facial cleansers work the same
Fact: Different ingredients in facial cleansers matter
When it comes to facial cleansing, one-third of respondents (35%) believe all cleansers work the same, which isn't true. In fact, CeraVe offers a full range of cleansers developed with dermatologists and formulated with different skin types, ingredients and benefits in mind.
"Understanding the benefits of different cleanser formulas and ingredients is important because it can lead people to a cleanser that not only rids the skin of unwanted dirt, oil and residue, but also restores and rehydrates the skin barrier to maintain a healthy moisture balance," says Shah.
Shah recommends CeraVe Foaming Facial Cleanser for people with normal to oily skin. The gel-based, dermatologist developed formula gently foams to deeply cleanse and remove excess oil, dirt and makeup. It also contains hyaluronic acid to help retain skin's natural moisture and niacinamide to help calm the skin, as well as three essential ceramides to restore and maintain the skin's natural barrier, so it leaves skin feeling clean, but not dry.
Myth: The more a cleanser foams, the more it cleans
Fact: A cleanser doesn't have to foam to be effective
Although 45% of respondents think that a foaming product is a sign of a more effective clean, that's not necessarily true. What's more important is understanding what kind of cleanser is best for your skin type, which 60% of respondents admitted they fail to do. Foaming cleansers are best for oily, acne-prone, and combination skin types because they remove excess oils and any debris in the pores while nonfoaming gel cleansers are formulated more for combination or normal skin types, and nonfoaming cream cleansers are best for sensitive, dry skin types.
"Many Americans believe a cleanser needs to foam in order to effectively cleanse the skin but that isn't necessarily the case," says Shah. "Many cleansers work effectively with no foam at all. What's important is finding a formula specifically developed for your skin type."
Myth: Tight skin equals clean skin
Fact: The most effective cleansers will clean without stripping moisture
Cleansing the face should be a healthy balance of cleansing and maintaining the skin's natural barrier, yet nearly one-third of respondents (30%) don't realize that cleansing should be hydrating for skin. In fact, 63% of respondents don't use a cleanser to rehydrate their skin. Additionally, about half of respondents admit to having believed that rinsing with water alone would clean their face (52%) and that a tight and dry feeling indicated skin was clean (49%); neither of which is true.
"If your skin feels tight after cleansing, it is likely that your cleanser is too harsh and is stripping your skin of essential moisture by removing too many natural oils," Shah says. "It's important to find a cleanser formulated specifically for your skin type to achieve the perfect balance between cleansing the skin and keeping the moisture barrier intact."
Hindsight doesn't have to be 20/20 when it comes to cleansing your skin. While some may be left feeling like they wish they had known more about cleansers when they were younger, it's never too late to properly care for your skin!